A note from Pastor Isaac
Hello students, parents, and families,
We are definitely in a season that is unlike anything else we have experienced. I know we are all feeling the stress and strain from it but I wanted to encourage you that just because the church BUILDING is closed, doesn't mean the church is closed, in fact, the CHURCH is more open than ever! We are still meeting weekly via online platforms such as
YouTube, Zoom, and Instagram
as well as good old conference calls and texting. We love you and want you to know that you are NOT alone. Reach out if you need anything or just need to talk, I know myself and your leaders will be reaching out to YOU!
We look forward to "seeing" you via our online services every Wednesday at 6:30PM and want to encourage you to lean in even more to what God is doing in this season. Romans 8: 28 says, "And we know that for those who love God all things work together for good, for those who are called according to his purpose."
We are standing on that truth TOGETHER!
Love you all!
Miss our Spring NHY Parent Meeting?
watch the NHY parent meeting here
Stay connected on social!
WEEKLY EVENTS (When NHE Campus Reopens)
Wednesday | Youth Service
Join us for our regular NHY Middle School Youth services every Wednesday @ 6:30PM in Downtown at new Hope Eugene!
Fridays | Small Groups
Fridays are for being real with friends. Join us every Friday from 4-6PM in the youth office as we hang out together, read the word, journal, and talk about how we can grow in our relationship with Christ.
Sundays | The Middle
The Middle is a weekly gathering for Middle School students during the 10am service at New Hope Eugene. Join us downstairs in the 'Ohana room for a time of games, snacks, fun, and learning more about what it means to follow Jesus.
ACTIVITIES THROUGHOUT THE YEAR
MEET OUR TEAM
Isaac Reynolds -
NHY Middle School Youth Pastor
Hello, I am Isaac Reynolds. I am married to my amazing wife Leah and we love being part of New Hope Eugene. We have been part of the church since the beginning and have had the opportunity to serve in many ways. We met in high school and started dating as high school sweethearts, then married after a couple of years in college. Leah is the office administrator at Jordan Iverson Signature Homes and loves her job getting to assist in the process of home building from start to finish. I have served as the youth pastor for middle school for 4 years, and both Leah and I served as volunteers on the high school team before that. We love traveling, designing, and creating spaces and I am a huge sneakerhead! :) We are honored to be part of the New Hope team.
Rocky Johnson

Hello, my name is Rocky! I'm 20 years old and I've been serving at NHE since around the time I started to attend in 2014. It started with helping out in the nursery on Sundays and as my heart for serving grew so did the areas I served in. I come from a family of five with a large extended family. In my free time, I enjoy photography and reading. I work at Target and I'm also a babysitter. I love being a middle school leader, helping and leading youth in their walk of faith and through their lives. Serving at NHE has grown me in ways I'd never fathomed, so thank you for allowing us to be a part of your child's life!
Johnathan & Ashley Stolk
We are Jonathan, Ashley, and Olivia Stolk! We have been attending and serving at NHE since the beginning! We have served at NHY before, but took a break when we had our daughter, Olivia. She is 2 years old and we felt that God was calling us to serve again and to have our daughter grow up serving alongside us at church! Jonathan recently graduated with his Masters in Biblical and Theological Studies from Western Seminary and Ashley is a 1st-grade teacher in Springfield. We met each other while studying at New Hope Christian College. We love NHY and we are passionate about discipling the next generation of leaders for His kingdom!
Parker Quigley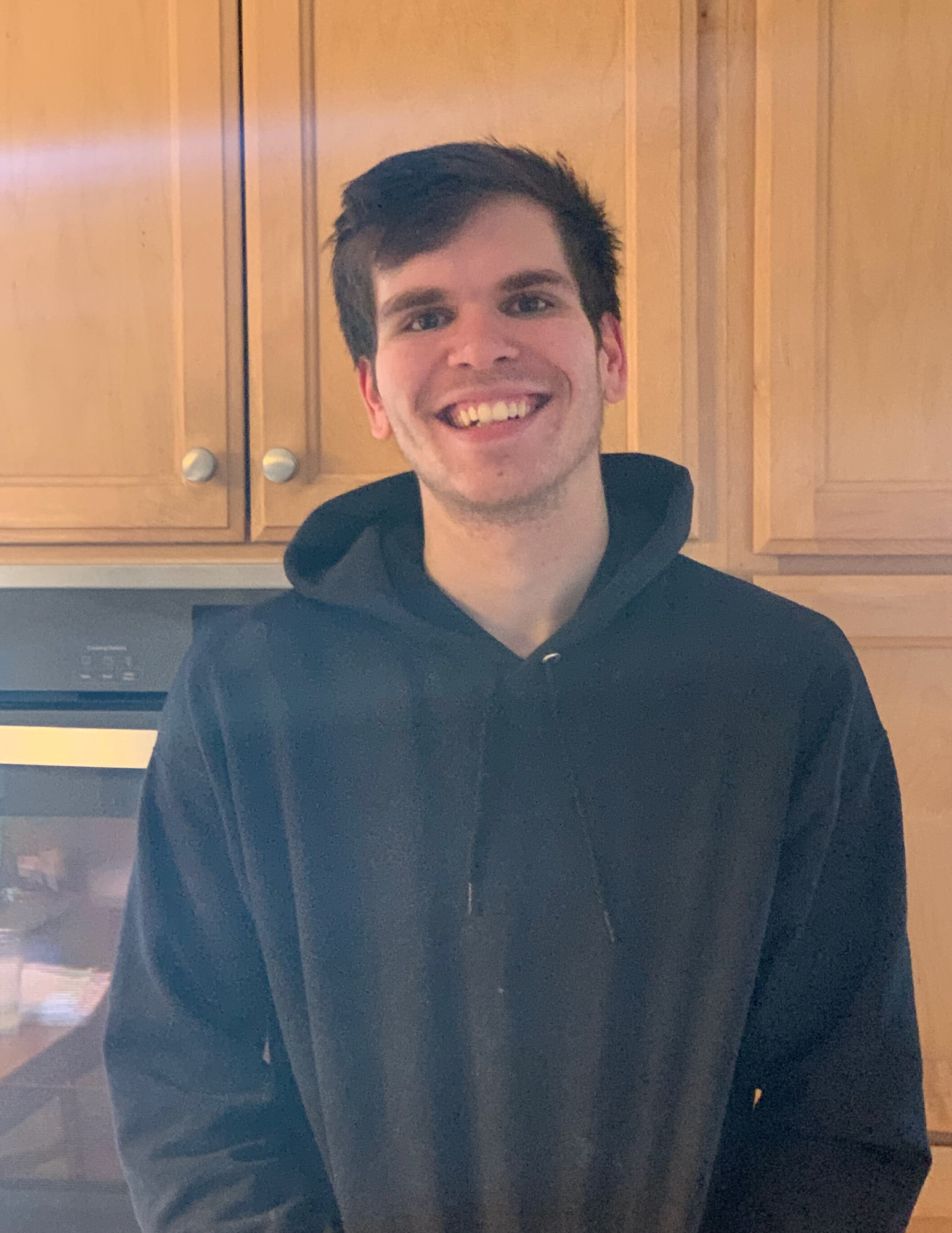 Hello, I am Parker Quigley! I am 22 years old and love basketball, critical thinking, and being hands-on. I fell in love with New Hope Eugene and the vision for God the first week I attended and wanted to get connected. NHY Middle school is where I have been helping serve and grow with the students and it has been such a blessing! Excitement and enthusiasm are two of my loudest qualities, so often I blend very well with the NHY students. I am blessed to be walking alongside them and hope to grow in the Holy Spirit each and every week!